Anastasia Fux
A lawyer who is always with you

Attorney and mediator with 15 years of experience, both court and plea bargains
Make an appointment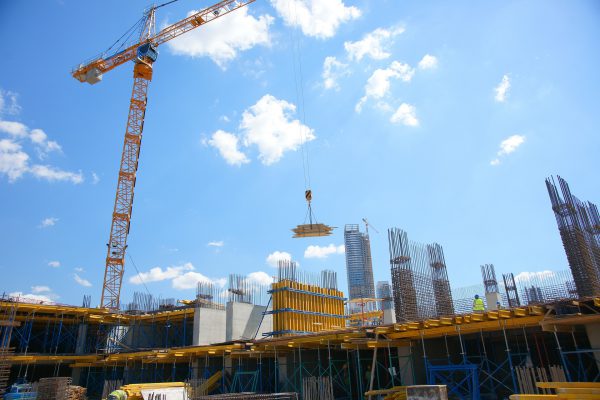 Real estate transactions
Purchase and sale of real estate, leasing of residential and office space, legal disputes involving real estate, tax planning for real estate transactions.
Read More
Israeli attorney
with 15 years of work experience
Anastasia Fux has 15 years of experience working as a lawyer on business deals and in courts of justice. She has represented major multinational law firms in Russia, such as Salans (now Dentons) and Bech-Bruun and has also worked in the legal department of one of the companies of the Big Four, PwC Legal.
Anastasia has done an internship in Israel, she has worked as a freelance attorney and, at a later stage, she opened her own law firm in the heart of Tel Aviv.
Anastasia works in and is fluent in, three languages: Russian, English, and Hebrew.
In our firm, you can get counseling on all aspects of civil law, corporate and family law, inheritance issues, real estate, medical malpractice and dispute settlement.
An experienced Tel-Aviv notary, in association with an attorney, will provide you with all the notary services you may need.
As a mediator, Anastasia Fux helps settle family, financial and construction-related disputes without even going to court. The mediation allows the parties to reach agreement in the shortest period of time.
Educational background:
Master of Laws (LL.M.) degree from the Faculty of Law of Bar-Ilan University, Ramat Gan, Israel
Master of Laws (LL.M.) degree from the American Business and Legal Educational Center
Master of Laws (LL.M.) degree from the Moscow State Law Academy
She has studied for many years and has continually improved her level of professional skills; as a result, Anastasia today has numerous diplomas, certificates and licenses attesting to her participation in various law courses in different fields:
real estate, medical issues, taxation, and other important spheres.
In light of her extensive educational background, her clients can rest assured that Anastasia will be able to deal with any task.
Our firm constantly collaborates with notaries and translators, who can provide you with all the notary services you may need.
Here is how we work

You contact us and briefly describe your situation. We give you a preliminary answer as to how we can help you. In the course of a telephone conversation, you will quickly understand whether it is worth your while to entrust your case to a lawyer or not.
If you decide to work with us, we will set up a face-to-face meeting. Only in such a meeting can we carefully study your documents and conduct a detailed analysis of your situation. There is a fee for this personal meeting, which is conducted in our office in Tel Aviv. In exceptional cases, for clients who reside overseas, the initial consultation session can be conducted on Skype after you have given your consent to this method of communication. However, we cannot verify or examine your documents by remote control; the verification and examination of your documents can be carried out only in a personal meeting.
If, as a result of the personal meeting, you decide to work with us, we then sign an agreement and other documents essential for dealing with your case: power of attorney, waiver of confidentiality, etc.
Once the agreement and the documents are signed, we immediately begin to work on your file and your presence might subsequently no longer be necessary. We will solve problems and inform you as to the results, or we might have to set up a meeting or several meetings in order to progress with our work on your file. In some instances, you might be asked to simply sign a few documents or to appear in a courtroom.
We will be in direct contact with you from the moment of our initial meeting and we will stay in direct contact with you until the successful completion of our work on your case: in personal meetings, by telephone, by email, on Skype or by any other means of communication, which we will choose together. We will keep you posted at every phase of our work on your case so that you will understand at what stage we are and what problems we have already managed to solve at any given moment.
Make an appointment
Feedback
«I have been living in Chicago, America for many years. In Tel Aviv, I had an apartment, which I decided to sell. I was having many problems obtaining the certificates and documentation from the city authorities. My Hebrew was not good enough. I turned to Anastasia Fux's office, who quickly and professionally dealt with all of the problems to do with the documents for selling the apartment. All of the contracts related to purchase and sale were drawn up correctly. And I did not even have to pay any sales tax in Israel. I left for America, and my attorney at law Anastasia Fux administered the transfer of the money from the buyer to my account in America. Everything was done honestly and in accordance with our agreement. I am very grateful to the lawyer Anastasia Fux for the work that was done.»


Svetlana,
Chicago, America
«Dear Anastasia,

A big thank-you for your help. I consulted you for help with my elderly aunt. They did not want to operate on her. She was already going blind. Thanks to your helping with the healthcare power of attorney and custody, the hospital was contacted and assistance was given to this person, who had already been deprived by God. The operation went well. She can now see. You did the impossible. »


Sincerely yours, Inessa
Holon

«I have used the services of Anastasia on two occasions: for notarial certification of documents to be sent to a court in Ukraine and on the matter of obtaining citizenship in Israel.

She is a competent and reliable attorney at law. It is such a pleasure to work with someone so professional at what she does! Thank you very much for your work, Anastasia!»

Svetlana,
Eilat
«Good day, Anastasia,

As promised, I am writing you.

1. I approached the attorney at law Fux with a request to launch a startup in Israel. Everything was carried out quickly and correctly from the moment we met until I received the company license (I must point out that none of the founders were Israeli citizens but were starting up in Israel, which, in my view, complicates things).

2. My second request to said attorney at law concerned making a will and drawing it up. Everything was checked and registered, and it was deposited at 2 Hashlosha Street, Tel Aviv. Everything was administered seamlessly without any further issues, and I think that such a moment is important for people who are thinking not just about themselves but about their loved ones too.»


Vyacheslav,
Kiryat Ono