Medical negligence and malpractice
Lawyer dealing with medical negligence and compensation for damages resulting from it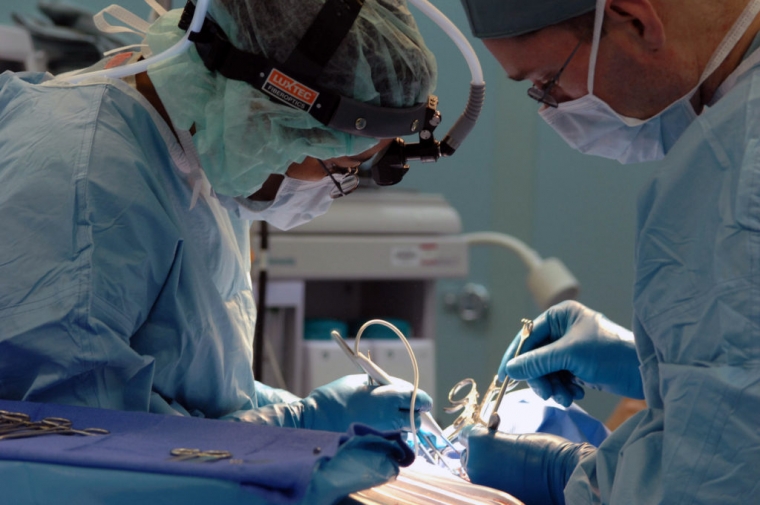 Israeli medicine is famed for its high quality. Nonetheless, physicians commonly make mistakes and the percentage of errors committed by doctors is quite high. Despite the emotional attachment you may feel toward your physician, you should remember that, in the case of medical malpractice or medical negligence, one can often receive financial compensation – and we are talking here of considerable sums of money, including:
payment of past and future medical expenses, rehabilitation, compensation for lost income or loss of wages, depression or other mental injuries.
Equal rights for citizens and for tourists
Many tourists come to Israel for the express purpose of receiving medical treatment. If negligence is presumed to have occurred in an Israeli medical institution, a foreign resident is eligible for the same level of compensation as any Israeli citizen, in accordance with the Israel's Patient's Rights Law 1996
The most commonly encountered cases of medical negligence
Medical negligence can occur in any stage of medical treatment:
in the initial phase, such as the diagnosis of the illness in the laboratory.
in later stages, such as the presentation of the diagnosis or the setting up or execution of the treatment program and/or the surgical procedure.
in the post-operative stages of the patient's treatment.
Disputes within medical malpractice laws are common in dentistry, oncology, pregnancy and childbirth, medication and their side effects, errors in surgery and other areas of medicine. Any health professionals can make a medical mistake: physicians, physiotherapist, anesthesiologist, radiologist, nurse, psychologists, pharmacists, optometrists and others.
Filing a claim for health damages in the case of medical malpractice
In order to sue for damages in a case of medical negligence, it is insufficient to merely prove that medical negligence has occurred. One must also prove that it has resulted in actual injury and a cause-and-effect relationship between the medical error that was committed and the damages that were produced must be established. A claim of medical negligence in itself does not always provide sufficient grounds for a lawsuit against an unscrupulous physician.
Israel's Patient's Rights Law
In accordance with Israel's Patient's Rights Law, all patients have the right to receive from their physician complete information regarding their state of health and the methods and anticipated results of their treatment. Furthermore, all patients must give their consent to the treatment prescribed for them and they must be completely informed as to the medical process they are to undergo. If a physician does not convey essential information to the patient, the latter is not being provided with any options. Such a situation in itself constitutes sufficient grounds for a lawsuit and there is no need, under those circumstances, to provide evidence as to the extent of health damages being claimed. Infringement of personal rights are reason for compensatory damages
Advocate Anastasia Fux is providing legal advice regarding patients rights in Israel
Contact Advocate now.
Waiver of confidentiality
When our office is approached by people who have become victims of medical negligence, the first step we take is to gather vital information. In order to do so, we obtain from the client power of attorney and we request that the latter sign a document entitled "Waiver of confidentiality." When individuals turn to a lawyer for the purpose of receiving compensation for medical negligence, it must be determined that they are not concealing any information regarding their state of health and they must convey to the medical institution in question their consent to the disclosure of information and to the transmission of documents relating to their state of health.
Presenting the relevant questions to a specialist
Basing ourselves on the documents we have received from the client, we analyze the situation and then transmit the relevant documents and a description of the client's problem to the appropriate specialist – that is, a physician – so that the latter can review the information. For example, we present this specialist with a question such as "Was there any negligence in the manner in which the surgical procedure was conducted?" or "Has there been any impairment of the client's health as a result of the surgical procedure?" The specialist conducts a professional analysis of the documentation and provides us with a preliminary response. If we receive a positive answer, we inform the client that the chances of winning a lawsuit are excellent. If, however, the chances of winning are slim, we inform the client to prevent him or her from vainly expending efforts.
In what cases of negligence and malpractice is there a good chance of receiving compensation for damage?
Unfortunately, cases of medical negligence are quite common. They are widespread in pregnancies and childbirth, in dental care, in cardiologic cases and in other domains of medicine. Compensation for medical negligence can usually be obtained in the following instances:
incorrect diagnosis of the malady;
incorrect surgical procedure or failure to remove foreign bodies after the completion of a surgical procedure;
removal of healthy organs together with the diseased ones;
scalding of tissue and organs during a surgical procedure;
mixing of blood groups in the course of a blood transfusion or an intravenous administration;
administration of an incorrect treatment process.

Submitting сomplaint

What is the procedure in the initiation of a lawsuit according to Medical Malpractice law?

In cases of alleged medical negligence, the initiation of a lawsuit entails the presentation of an independent medical report. One cannot proceed with a lawsuit without the report of an expert. Nonetheless, in such legal proceedings, there might be two or more medical reports. You can read more about your upfront costs when filing a medical negligence claim in our article "Medical negligence – bill, please!".

The defendant might present the report of his or her own expert, in which case the court will appoint an independent expert. Thus, it is vital to obtain the professional report of a competent specialist who is experienced in presenting such reports and in providing affidavits.

Medical expertise in Israel

We have vast experience working with a wide variety of specialists who are skilled in the presentation of independent medical reports to courts of law. Israel is a small country and the medical community is tightly knit. Nearly all specialists know the colleagues in their particular medical field. We work with specialists who have many years of experience in preparing medical reports and who are independent and unbiased. The specialists with whom we work provide high-quality medical reports and their affidavits present their position precisely, clearly and unambiguously.

Settling disputes through mediation

Sometimes cases involving medical negligence are settled out of court. All medical institutions have risk insurance that covers cases of alleged medical negligence or malpractice; thus, all physicians have professional risk insurance. If the error involves an individual, physicians and hospitals prefer not to go to court and not to risk the possibility of any damage to their reputation; thus, they will often prefer to settle the matter through mediation. In mediation, negotiations are conducted as to the scope of the damages being claimed and then the damages are paid out by the insurance company. In such instances, the victim can receive compensation within a very short period of time. Our office and experts in Medical Malpractice experienced in settling disputes through mediation. For further details on mediation, you are invited to read the article on mediation that appears on our website.

We wish you good health and a successful treatment process. However, if you feel that you have become the victim of medical negligence or malpractice, you should consult the medical malpractice lawyer instead of trying to settle the matter on your own.

Contact the certified medical malpractice Attorney
You can contact us for a free consultation session by sending a message using the form on this website or by calling us at +972-52-639-2289 (for Israel) or +7925-171-07-55 (for Russia).


Sincerely yours,
Anastasia Fux, Attorney at Law